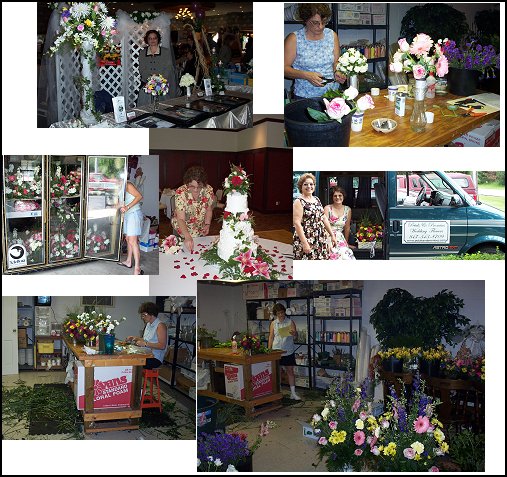 If you live within our delivery area, we would love to sit down
with you and discuss your dream wedding.
Consultations are by appointment only in Beach Park, IL.

(847-740-8635)
info@petalsandpromises.com


Petals and Promises was established in 1992. We are sisters, who after being employed as floral designers (Judy has 24 years of experience and Joyce has 19) decided to start our own floral business specializing in wedding flowers. With over 500 weddings serviced by Petals and Promises, we are confident in our ability to make your wedding as beautiful as you dream it to be.



Update January 2008:
Judy has decided to semi-retire from Petals and Promises. Joyce will run the business by herself with Judy as backup when needed. Only ONE event per weekend will be serviced beginning January 2008.


Please be sure to check out our photo portfolios which are listed on the left side of our home page.